S. Steve Adkins
Minnesota
(Updated 4/27/2004)
Steve and ASK-21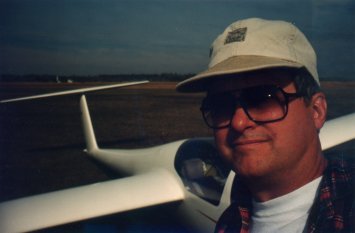 After 3 hour flight
Webmaster for Webpages:
http://www.carbondragon.us/ Carbon Dragon Technical site
http://www.sailplanehomebuilders.com Website for sailplane builders association
---
Family Man
Glider Pilot
Tow Pilot
Ice Boat
Canoe
Golf
Retired Executive/Engineer - Super Computers for Government Labs and Defense
---
| | |
| --- | --- |
| My first vehicle, an Irish Mail. | Ice Boat - (hard water sailing) |

A power pilot and member of EAA since 1961. After a broken throttle cable in a Cessna 185, Steve decided his successful dead-stick landing was as much luck as skill. To improve the skill side of that equation, Steve decided to learn how to land without power from the experts. Steve signed up for dual with Bob Wander a renowned glider instructor; safety expert for SSA; and owner of a glider mail-order company, Soaring Books and Supplies.

Seconds into the first flight, Steve decided gliding is fun side of flying. Further training and ground school opened Steve's eyes to the excellent thermals in Minnesota. Previously, Steve had avoided gliding because he thought gliding only took place in mountains or hot climates such as Florida.

Other vehicles owned by Steve include a new 1957 Volkswagen, a 1941 Piper J-3 and a 1945 Ercoupe 415C; plus, the recent purchase of a partnership in a Schweizer 1-35c. Steve's first car was the 1940 Chrysler which carried him home from the hospital after his birth. This car was owned by Steve's grandfather, Herman Lloyd.

Born and raised in Omaha, Nebraska, Steve received a BSEE, Bachelor of Science - Electrical Engineering, from Iowa State University. Steve was a resident of Iowa for a short period. Since then, he has lived in Minnesota; Groton Connecticut; Cape Kennedy Florida; and, Hampton Virginia. In 1984, Steve earned an MBA from the University of St. Thomas.

Before retiring, Adkins was an executive for a division providing complex computer and software systems to government laboratories and defense agencies. Most of his career was as program manager building integrated supercomputer systems often working for research divisions of Control Data Corporation (now Ceridian). Just before retiring, Steve's division was bought out by General Dynamics.

Other hobbies include: canoeing, home projects, amateur science and music.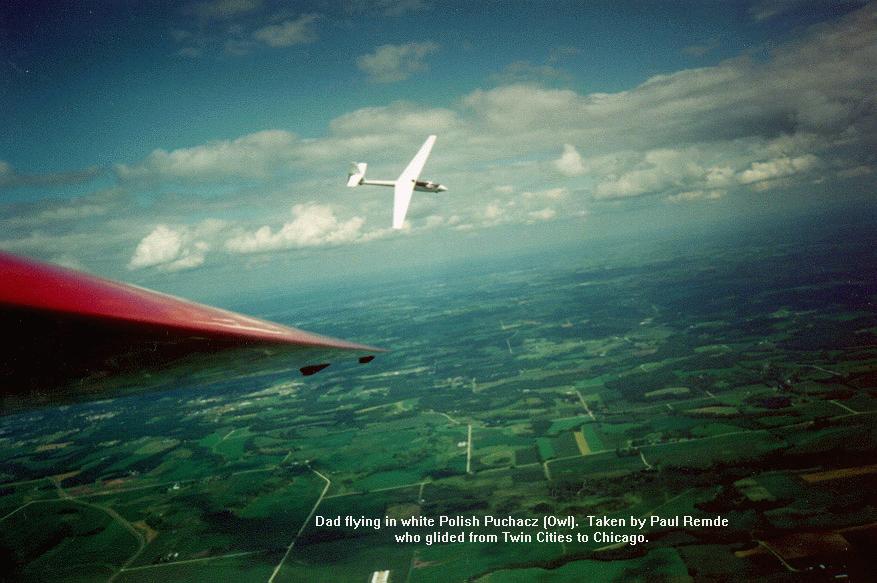 The photo above was taken by Paul Remde from the 1-35c which I now own in partnership with Dave Erickson.

.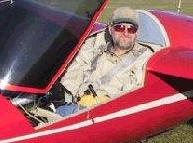 Schweizer SGS 1-35c ... Tail number N135EX, Ser No 72

Note: Gloves and Jacket, last flight of the year. Serial Number 72 was built in 1977. Paul Schweizer, founder, owns Serial No. 52. Click on photo for large image. Also, click on this for an image of a similar 1-35 in flight with the flaps down.
---

To contact Steve Adkins, click on "Send Email" for Phone, Address and Email address: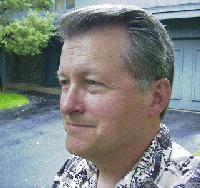 [Return to Carbon Dragon Homepage]
[Return to Sailplane Homebuilders Assn - SHA Homepage]